Hey Gyals! It's Nydira here. So since Ashley took over last week while I was on vacation, I decided to lift a lil weight off her shoulders and do a post by myself this week! So everyone wants to know the tea and to be nosey anyways, so let me give it to you here first! My personal tips and tricks.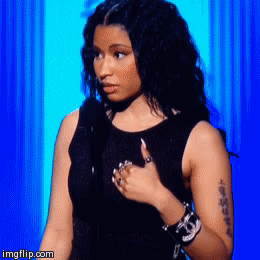 So first things first..
• Take your time to grieve –I think this is so important. Take your time to cry and sit in bed and reminisce, lay in bed for days eating and binge-watching Netflix! However, you want to grieve! No one can really tell you when to get over your ex or how to. My advice to you is to do what you think is best for you. So if you want to grieve for 5 months do so, for two weeks do that! It's all up to you. But it is my personal opinion to not do it for long because the longer you take, the harder it will be to pick yourself back up.
• Out with the old, in with the new! –For me personally when I lose someone out of my life whether it's a friend boyfriend whatever! I want no parts of what we had ever again! Because if we are seriously done and never dealing with each other again, I do not need to see our pictures and videos in my camera roll, or keep your T-shirt's in my drawers, anything that is yours I no longer need. Some may think this is childish and I need to be more mature but it helps me move on. I'm not saying to delete them off of social media or anything but if that's what you need to do sis do you!!
• Treat Yo'Self!! –self-love/care is the best and always needed. Some women tend to let theirself go in a relationship. So I'm going to need you to pick yourself back up! Go get your hair done, get a mani and pedi, a massage or even have a lil shopping spree! You'll feel much better! Trust me I do it like every friday, yall haven't heard of Treat Yo'Self Friday? lmaooo
• Keep yourself busy –I'm not sure if this only works for me but, keeping busy has helped me keep my mind off what happened. Pick up another shift at work, go hang out with your friends, try a new restaurant, find a hobby, read a new book! After you grieve it's time to move on, no need to mope for too long. By keeping busy you will find what you have interest in and find yourself all over again.
• Lastly, keep a journal! – having a journal is very helpful to let out all your feelings. You can honestly use it for a lot of things. Making list, doodling, bullet journaling, but specifically for this post having a journal to write your prayers in to talk to God, and to write in it like a diary is something I believe everyone should do for any situation! It's very therapeutic to have a place to write and have no judgement on you. You can also use a journal to set small and big goals for yourself to keep you motivated after your breakup.
So I hope you enjoyed this post today and hopefully laughed a little! More importantly, learned something new. If you like more post like this leave a comment! Don't forget to subscribe so you can get updates when we post, and also follow us on Instagram @2CurlyGyals .. Alright i'm out!!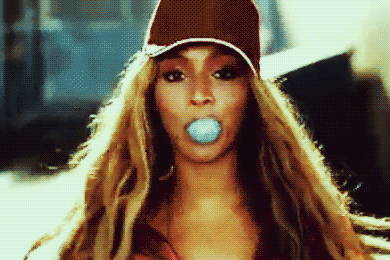 ✌🏾& 💙
Nydira